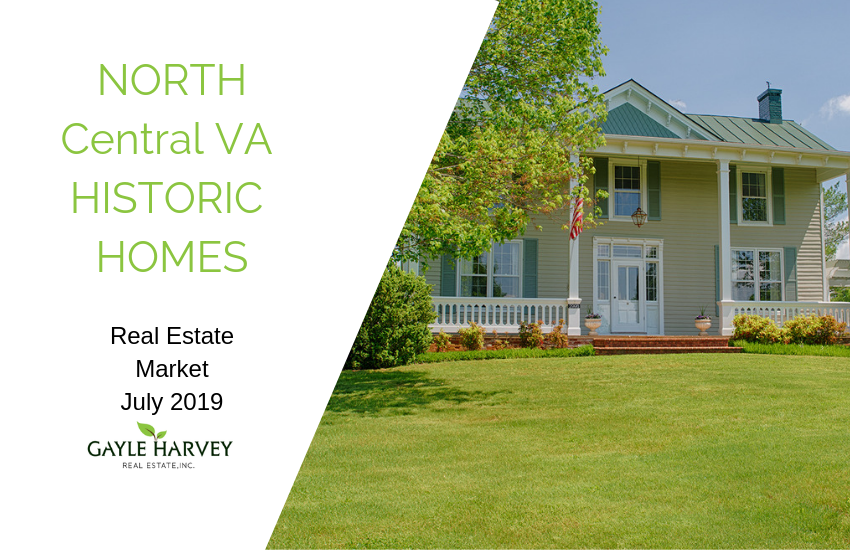 Review the latest real estate market information for historic homes in Madison, Orange and Greene Counties in Central VA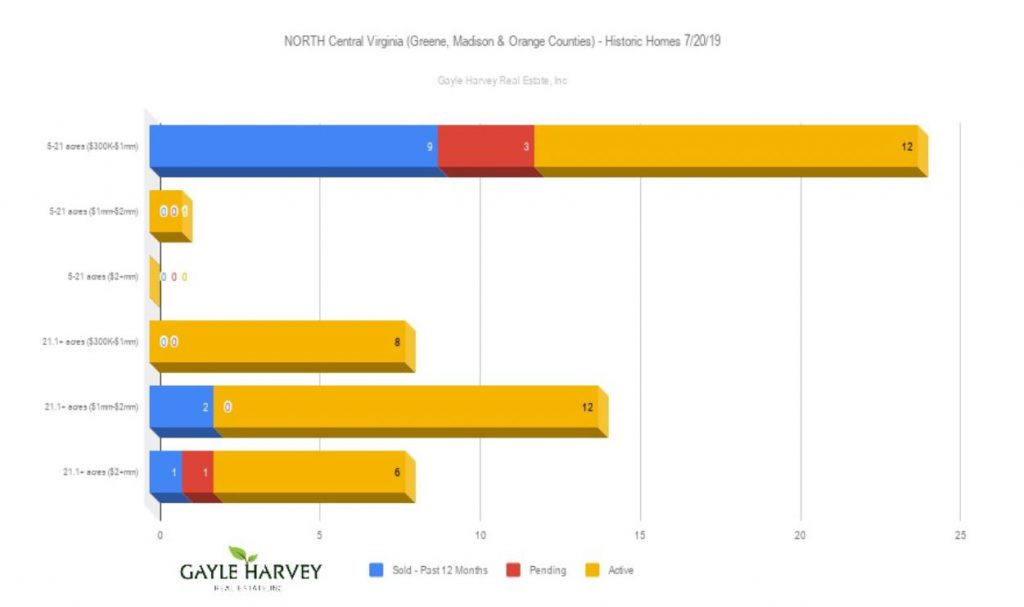 Historic homes in Northern Central VA priced between $300K and $1million on small acreage is where the activity has been for historic home sales in the area. There were a total of 9 sold listings, 3 pending, and 12 active listings in this price range as of July 21, 2019. There's quite a number of active listings at almost all price points, so it's a buyer's market now.
There are 8 active listings between $300K and $1million, 12 active listings between $1million and $2million, and 6 active listings over $2million. Given the significant difference between the 38 active listings, 12 sold properties, and 4 pending, historic homes in North Central VA could be sitting on the market for a while.
If you're planning to sell your historic property in this current market situation, it is important that you have access to a real estate expert who understands the market and how to get older homes sold. I would be happy to help you create a winning selling technique for your Central VA old home.
Contact me, Gayle Harvey, at Gayle@GayleHarveyRealEstate.com or 434-220-0256.