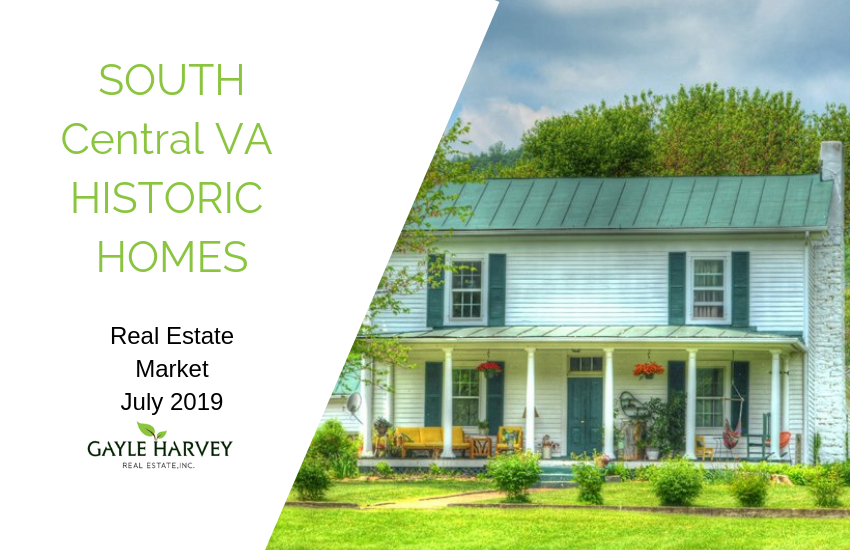 Review the latest real estate market information for historic homes in Nelson and Buckingham Counties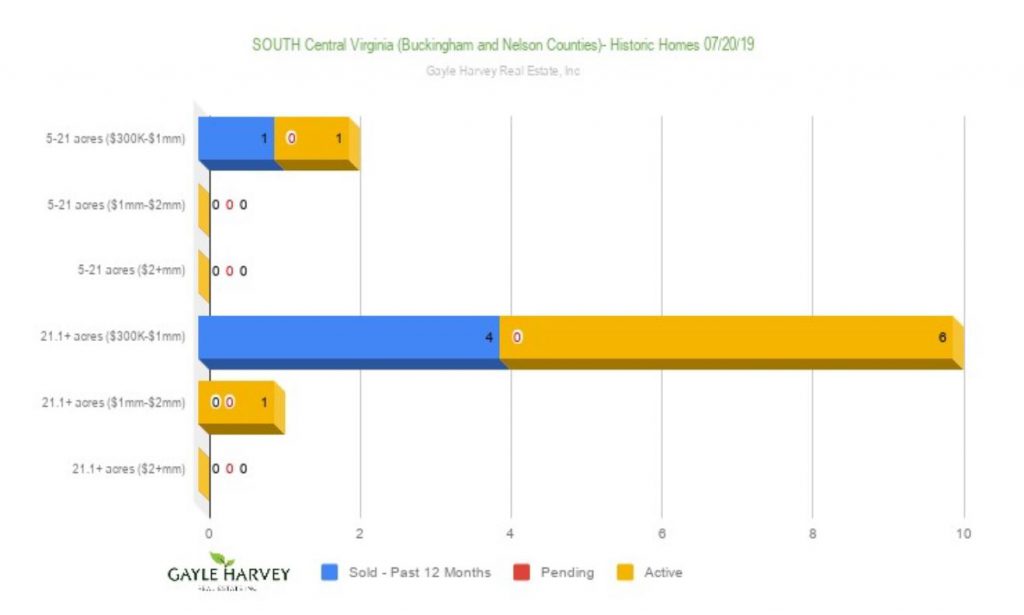 This market report includes information through July 21, 2019 for historic real estate listings in Buckingham and Nelson Counties in Central Virginia.
The majority of historic properties in South Central VA counties are to be found in the price point between $300K and $1million range. Most of the sales and active listings in the past year are in that price range have over 21 acres.
There were four sold properties and there are six active listings on over 21-acres between $300k and $1million. There's just one sale and currently also only one active listing on historic properties between 5 and 21 acres. Currently there is only one listing in the over 21-acre property with a price point between $1M to $2M.
Overall, there are a total of 8 active listings versus 5 sold properties and nothing is under contract. Historic properties are special, so if you are selling or buying a historic property, you need the help of an expert and experienced real estate broker who understands the specifics of the market and the transaction.
If you have any questions about this market information, or if you are thinking of buying or selling a historic home in Buckingham or Nelson Counties or another area in Central Virginia, I would enjoy the opportunity to work with you and answer any questions you have. Give me a call, Gayle Harvey, at 434-220-0256 or email me at Gayle@GayleHarveyRealEstate.com