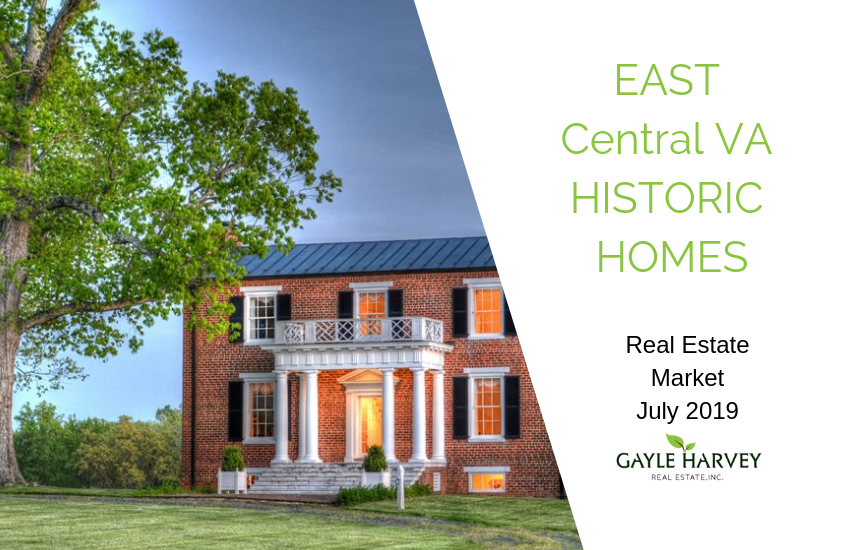 Review the latest real estate market information for historic homes in Fluvanna and Louisa Counties in VA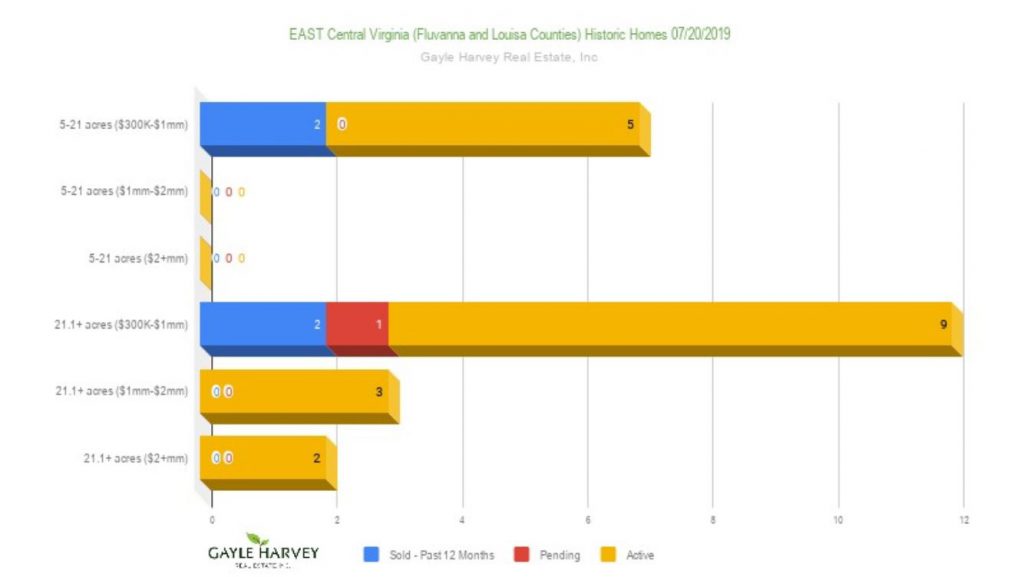 (This real estate market report includes information through 07/20/19 for EAST Central Virginia, including the counties of Louisa and Fluvanna.)
Good news for historic home buyers in East Central VA! There is currently a large inventory of active property listings on the lower price range. The majority of historic homes on the market are on larger parcels of over 21 acres and above. With nine active listings, 1 pending sale, and 2 sales in the past year, this is where a large part of the real estate land market is focused.
There are also five active listings for properties between 5 and 21 acres. These listings are priced between $300K to $1million.
A few large parcels 21.1+ acres are also available in the market in both the mid and high price point.
Only four parcels were sold in the past 12 months. This means that sellers can expect their historic homes to stay on the market longer and it is an excellent time to buy!
If you have questions about this market information in Fluvanna and Louisa Counties or other areas of Central Virginia, I would love the opportunity to talk with you and answer any questions you may have. Contact me, Gayle Harvey, at Gayle@GayleHarveyRealEstate.com or 434-220-0256.